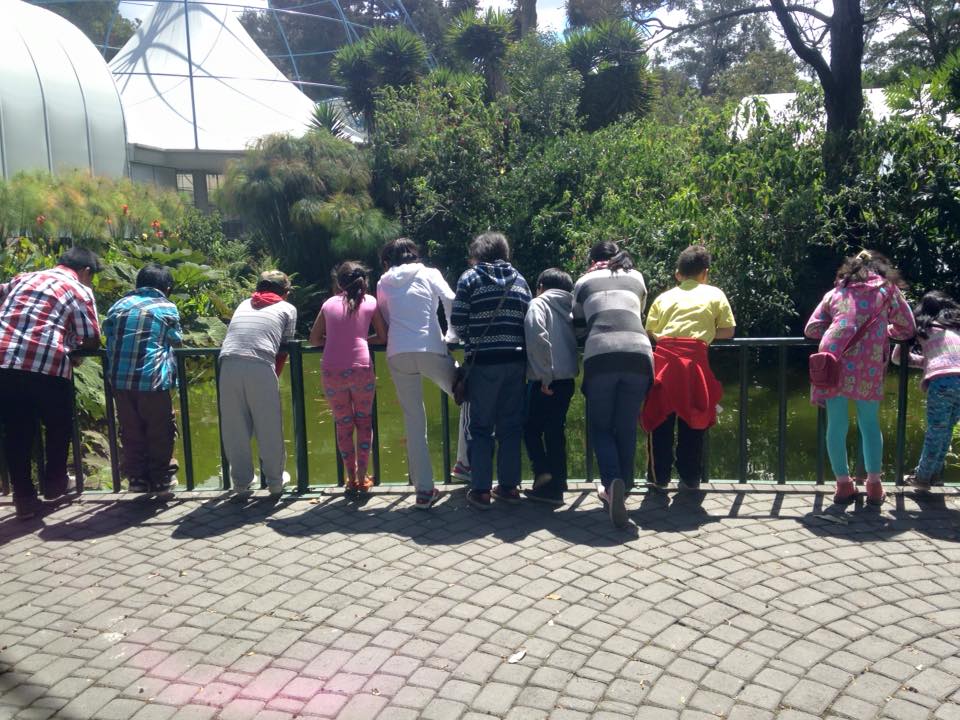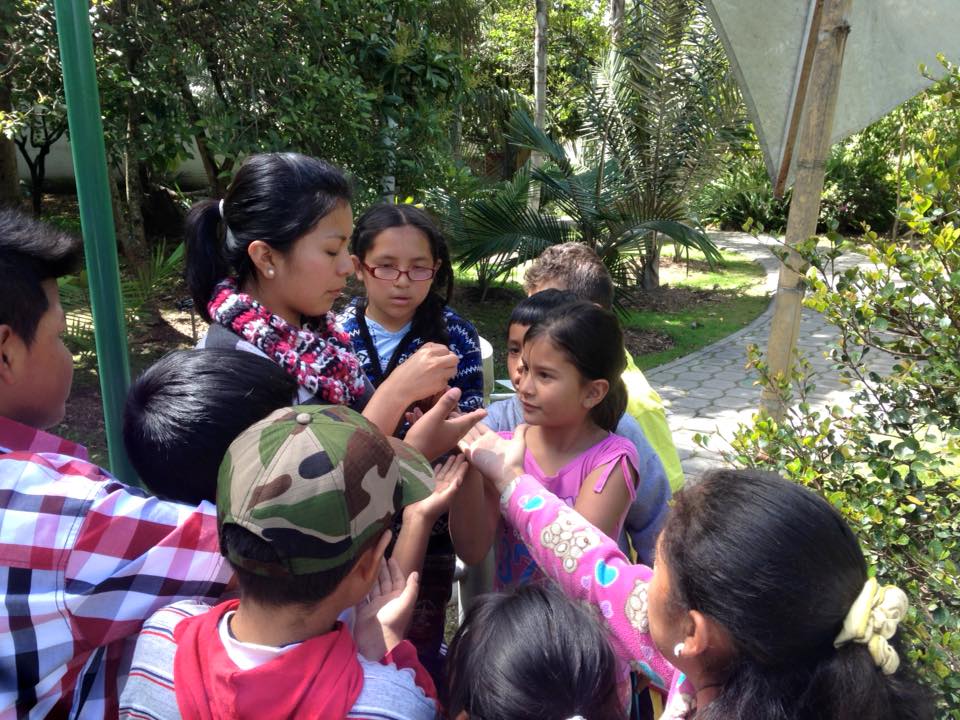 Last Saturday, a group of 27 children, three interns, and two program directors boarded a bus and rode to Quito to visit the Botanical Garden in Parque Carolina (the central park of Quito). This marked Manna's first official "paseo" (field trip) and it was an overwhelming success! As the bus descended the hill that leads into Quito, cries of excitement among the children rung out upon spotting well-known landmarks of Quito such as the Panicillo, the Basilica, or even just a large building. The children's excitement was infectious and even the volunteers began to get giddy as the bus neared Parque Carolina.
Upon arriving at the garden, the workers wasted no time and led us to a theater to watch an informational video about frogs and their habitat in the Amazon. After, the kids were divided into two groups and began a guided walking tour of the grounds. The garden was gorgeous and contained plants from all ecological regions of Ecuador. Unsurprisingly, the kids were most excited to see the carnivorous plants and koi ponds, but their interest in the whole tour was truly amazing. Some children were as young as six years old and stayed attentive during the entire tour, which lasted about an hour.
After leaving the garden, everyone was very hungry so a lunch of cevichocho (a traditional Ecuadorian street food containing plantain chips, beans, toasted corn, tomatoes, onion, lime, and pork rinds) and jugo de coco (coconut juice) was served to all. With fully bellies, the kids were given time to play in the park before hopping back on the bus to Sangolquí. Such a successful trip certainly calls for more adventures with the kids!
-- Sydney McKenney
*Manna Project International * Program Director * sydney.mckenney@mannaproject.org *